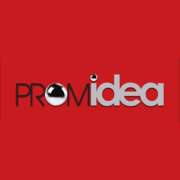 Buyer with Native or Advanced German language
Karrierestufe
Einsteiger (0-2 Jahre), Mittlere Stufe (2-5 Jahre)
Gesprochene Sprachen
Englisch - fortgeschritten, Deutsch - fortgeschritten
* alle Sprachen sind obligatorisch
Brutto-Gehalt pro Monat in Euro
700 €
Meeting suppliers and negotiating terms of contract.
Maintaining relationships with existing suppliers and sourcing new suppliers for future products.
Liaising with other departments within the company to ensure projects are completed.
Analysis and decides on the best commercial conditions offered by supplier;
Check the supplier performance to achieve the quality, costs and timing objectives
Performs other duties as may be required and assigned

Ideal Candidate:
Advanced written and oral communication skills in English - mandatory
Native in Italian/Spanish/German
very good negotiation skills, organized and creative.
Good command of Microsoft Office (PowerPoint, Excel, Word)
Ability to analyze and interpret data and offer relevant recommendations.
An analytical mindset with an eye for details.
Results oriented and enthusiastic.

Benefits
-motivating salary, meal tickets, private medical insurance, transportation from/to subway


Be advised to send your CV also to:
PROMIDEA is a worldwide global product sourcing company which specializes in Promotional Products, Corporate Gifts, Incentives and Premiums. From the beginning of its operation, PROMIDEA has been regarded as one of the leading companies in the field of innovative promotional material. We love life, color, and its diversities. Our main clients are :Coca-Cola, Mondelez International, Beiersdorf, P&G, Bitdefender.

More info :
Online-Interview
What is your availability?
What is your level of German or English language?