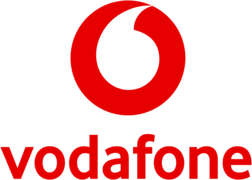 Business Requirements Analyst
As the world's leading Telecommunications Company, we're proud to help millions of people in every corner of the globe connect, whether through texting, talking, working, swapping pictures, watching movies...

Vodafone Shared Services empowers its people to create value for Vodafone by providing the expertise and insight to drive business transformation, deliver high quality and efficient operations, and enable Vodafone to operate with speed, simplicity and trust.

We invite you to join us and start building a career with us!



Role purpose:
The Single Front Door organisation is the single interface between Group Enterprise and Group Enterprise Technology for customer opportunities ensuring that what we sell, can be delivered and operated, that all risks are known and documented, resource and capacity are available and regular and standardized status updates are being provided back to Group Enterprise.

The role is responsible to capture and analyse business demand across the Single Front Door organisation, including opportunity management, performance management, process improvement and resource & capacity planning functions to address and manage these requirements.

This includes the consolidation and alignment of demand and requirements of different interfaces (. Pre-sales, Commercial Bid Management, Products, Global Provide; Local markets) as well as the execution of feasibility checks for proposed interface and process changes. The role will support and maintain the current used data tools (. Excel, Planview) in Single Front Door and drive the standardization and automation of all of the tools and processes used within the Single Front Door and consolidate them into the Enterprise IT standard tools for workflow, project management, process improvement and reporting.

Key Responsibilities:
• Manage business demand and requirements:
o Consolidate and align demand
• Undertake feasibility checks for proposed changes to tools, interface and process
• Act as SPOC towards IT and BI for all automation of workflow, tool and process requirements from a Single Front Door perspective.
• Drive reporting, tool and process standardization.
• Manage all tools within SFD (. opportunity management tracking, Sharepoint, Clarify)
o Maintain core data and reporting requirements
o Further develop current tools (Excel etc) and migrate to new tools. (PEGA etc)


Requirements:

Core competencies, knowledge and experience:
• Outstanding analytical skills combined with consultant approach and mind-set, challenging demand and requirements
• Knowledge of Vodafone IT systems / domains beneficial/preferable
• Confidence and professionalism in working with multinational teams and on various levels of the organisation; builds trust quickly
• Self-starter with a clear can-do mentality, ability to work under pressure, strong business and commercial acumen.
• Business change management expertise

Must have technical / professional qualifications:
• University degree in information management/ IT /economics or equivalent
• Understanding of the Telecommunications / IT Industry
• Excellent data design and data management skills with good knowledge of data management methodologies and technologies. Experienced in Excel, Access, SQL, Data Mining and Reporting Tools.
• Excellent analytical skills (listening, questioning, challenging, modelling) with creative and problem solving mind-set
• Ability to build reports/dashboards from raw data, perform underlying numerical analysis both for standard and customer specific requests
• Excellent process improvement knowledge
• Strong workflow understanding

Language requirements:
• Excellent English skills (verbal and written)


What we offer:
• Private medical and dental care insurance;
• Life insurance;
• Dedicated employee phone subscription;
• Special discounts for gyms and retailers;
• Project specific training;
• A youthful and multicultural working environment with dedicated professionals and great
development opportunities.


Don't miss this unique opportunity to enjoy a high challenging profile role, to progress in your career and to develop experience within a world leading and multinational organization.

Vodafone Shared Services Center is part of a Global Services Center and will cater for Vodafone operations in different countries, as well as for the Vodafone Group. Our success comes from the outstanding people that make it happen for our customers every day!

We're at our best when you're at yours!

Vodafone
Power to you





***NOTE: We thank all those who apply; however, only those selected for further consideration in the selection process will be contacted.

Due to current immigration restrictions, we are welcoming applications from the persons who have the legal right to work in Romania.