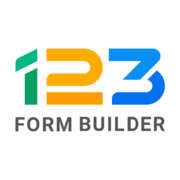 Business Development Representative - Direct Sales
Karrierestufe
Mittlere Stufe (2-5 Jahre)
Gesprochene Sprachen
Englisch
As a rapidly growing software company, we are looking for a passionate and ambitious Business Development Representative to join our growing team and be part of our rapid expansion. You will be part of the Enterprise Sales team, and in this role, you will work closely with the founding team and the newly appointed Sales Director to shape and develop our target market. You will be responsible for managing our customer pipeline and be a key driver to accelerate our growth.
This is an exciting opportunity to join a business that has a very strong track record of success globally and looking to expand exponentially in Western Europe & US.
Requirements
Hungry. Curious. Unflappable. Intelligent. You view every phone call you make and every email you send as one more data point to guide you to understanding the quickest path to success. Because you communicate clearly and skillfully through both writing and speech, others always understand the context of your message. Your intellectual curiosity is one of your greatest assets and allows you to effectively interact with people from all walks of life.
1-2 years of outstanding sales development track record in enterprise SaaS.
Experience in engaging with senior executives & buyers in mid to large sized companies is highly preferred.
Great communication and interpersonal skills, with the ability to explain complex concepts in a simple way. You will need to interact with senior clients, understand their needs and drive towards a solution.
Process-oriented mindset, figuring out what works and capitalizing on it by adding new details to future opportunities.
Ownership mindset demonstrating drive, initiative, energy and a sense of urgency.
Well-versed and diligent in managing end-to-end sales cycle through a CRM system.
Able to thrive in a small team with a highly dynamic work environment and switch rapidly from strategy to execution.
Fluent English and very articulated. Additional language skills in Dutch, German or French is a definite bonus.
You thrive in a small team where you can make a big impact. You are confident in your toolkit and experience, but you also love to pick up new skills and knowledge.
You will constantly focus on figuring out what works and how to do it more efficiently.
You will leverage your excellent social selling skills on LinkedIn, and use the latest sales automation and prospecting technology to make your work more efficient while continuously improving the existing process.
You are a fast learner, ready to prove yourself in a challenging role with the expectation that you will rapidly pick up increased responsibilities.
You have an innate drive to be successful, and you bring both the acumen and the grit to achieve your objectives. As a foundational member of the enterprise sales team duing our scaling stage, you want to take initiative, tackle new obstacles and solve problems we have not encountered before. Each problem you solve will leave a mark, shaping the future of our sales strategy.
You don't shy away from even the most challenging problems and are relentless in always looking for better solutions. You pursue your personal objectives, but you are also comfortable working with an engineering-oriented team towards common goals. When you know a better way, you voice your opinion.
Job responsabilities
The primary focus of this role is, on a day-to-day basis, to investigate, research and contact each inquiry made (cold & warm leads) about our product & services from organizations based in the US and Western Europe. From here you will qualify and find the relevant decision maker(s), and engage in a meaningful and knowledgeable conversation with your contact in order to find a potential need or opportunity, with the objective being to generate qualified meetings for the new business sales team. As part of this role you will also identify target companies and organizations, through proactive lead generation and use of internal data and information. As your skills progress, you will gain the opportunity to get more involved in the sales process with the potential opportunity to progress into the new business sales team.
Generate revenue pipeline through outbound prospecting, trade shows and other functions.
Make 30+ phone calls and 30+ emails to prospective clients each day, leveraging our CRM and other prospecting and sales automation technologies.
Qualify incoming prospects, whether generated through outbound initiatives or marketing-driven inbounds.
Establish rapport, understand their needs and pain points, communicate our business benefits.
Work together with marketing and other functions to continuously improve our market appeal, from attracting prospects to solving the key issues they raise.
Discover, improve and execute new approaches to reach our audience, including events and shows, campaigns, referral, collateral and case studies.
Act as a self-starter while leveraging cross-functional collaboration wherever appropriate.
Employ a consultative approach in assessing clients' needs and developing an understanding of the challenges faced by their business.
Benefits
We are 123ContactForm, a leading SaaS-based online form builder for web and mobile, has established itself as a major player in the industry through its signature "Easy as 1-2-3" concept in creating forms and surveys. As a workplace, we are easy going and friendly; and as an organization we are charecterized by flat heirarchies, open doors and untangled decision-making.
Competitive salary, dependent on experience
Meal tickets
Yearly bonus based on company growth and individual achievements
Private medical insurance
Full access to gyms/fitness centers across the country for you and your spouse (7Card)
Birthdays celebration with birthday cakes and gift vouchers
Social gatherings and events, workshops, hackathons, happy hours and company retreats
Professional growth opportunities such as trainings, online courses, conferences
Access to relaxation rooms with Xbox, ping pong, board games and more
Daily on-site massage
Flexible work schedule
Memorable team buildings
Health in a basket full of fruits daily + breakfast snacks
Rivers of coffee, tea and soft drinks