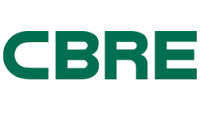 Business Development Representative
Karrierestufe
Mittlere Stufe (2-5 Jahre), Höhere Stufe (5-10 Jahre), Führungskraft (>10 Jahre)
Gesprochene Sprachen
Englisch
Ideal candidate
CBRE is the world's largest commercial real estate services and investment firm.

For our industrial & logistic agency in Bucharest we are searching a high-level commercial professional who is:
Ambitious & result-driven / winner mentality
A Pro-active hunter / commercial person
A strong social listener, communicator & negotiatior
Open-minded & creative
Good organized & manages his/her time effectively
Detailled , Analytic & looks for solutions / problem-solving
Market & Trends aware ( digitalisation & technologies)
Team-player
Requirements:
Higher education in Management , Economics , Administration or Languages
Fluent in English
Knowledge of other foreign languages present an advantage
+ 3 years of experience in a B2B commercial( sales / business developemt) environment
Proficient in Microsoft Office, incl. Presentation techniques & skills
Driving license B
Available for business travel
Job description:
The Business Development Representative will be reponsible for his portfolio & customers based on business domain, sector and/or geographical area.
He/ she will be the first point of contact towards the customer in offering CBRE its services & solutions
Reports to: Business Development Director
Main responsibilities:
Executing the business development plan in line with the business strategy
Responsible for the business development of allocated business domain, sector and/or geographical area
Responsible for building up knowledge of specific alocation , its industry & market.
Identification of new opportunities- Pipeline & leads
Responsible for creation of portfolio & customers & establish effective business relationships on all levels.
Representing the company and its services & solutions during meetings & events
Connecting people and businesses
Understanding the customers needs and transforming it into solutions
Contractual negotiations & closing the business
Account management : follow-up including administration & reports
Working in demanding environments, managing changes, multiple projects and deadlines
Works closely with other departments incl. cross selling of services & solutions
Salary and benefits:
Competitive salary
Attractive bonus-sytem
Private health insurance
Laptop & phone
Trainings & development program
Flexible office hours
State-of-the art office location & offices
Modern , dynamic and pleasant work environment
Company description
CBRE Group, Inc. is the world's largest commercial real estate services and investment firm, with 2018 revenues of $ billion and more thanemployees (excluding affiliate offices).
CBRE has been included on the Fortune 500 since, ranking #146 in 2019. It also has been voted the industry's top brand by the Lipsey Company for 18 consecutive years, and has been named one of Fortune's "Most Admired Companies" for seven years in a row, including being ranked number one in the real estate sector in 2019. Its shares trade on the New York Stock Exchange under the symbol "CBRE."
CBRE offers a broad range of integrated services, including facilities, transaction and project management; property management; investment management; appraisal and valuation; property leasing; strategic consulting; property sales; mortgage services and development services.