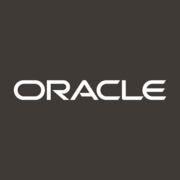 Business Development Representative (Late Shift)
Karrierestufe
Mittlere Stufe (2-5 Jahre), Einsteiger (0-2 Jahre)
Gesprochene Sprachen
Englisch - fortgeschritten
ob Title: Oracle University Global Business Development Representative
Working Hours: North America time – 3 pm - 12 pm or 4 pm - 1 am

Business Area: Training/Education
Country: Romania
Location: Bucharest
Job reference:
Oracle University ("OU") is one of the largest technology training providers in the world and a global leader in providing technology and services to enable learning. OU trains overGlobal students annually and offers 600+ classes per week in 291 locations throughout 89 countries globally in 28 languages.
Here is your chance to join the Oracle University team!
We are looking for a dedicated and enthusiastic OU Global Business Development Representative that will fully engage in achieving the OU business development and growth objectives by generating customer demand for OU training portfolio, directly closing sales or just qualifying them for the Sales Account Managers and maximizing transactional business within the region supported.
nbsp;nbsp;nbsp;nbsp;nbsp;nbsp; Responsibilities:
Increasing the number of valid contacts on nominated accounts by prospecting and direct contact through interactions (calls, e-mails, social media) on OU accounts.
Developing transactional opportunities in country/region through qualifying leads and generating sales, achieving so the individual and team objectives;
Handling Product/Marketing/Up-sell & cross-sell Campaigns for regional accounts by: identifying the sales opportunities in these campaigns; contacting the customers by phone/e-mail; identifying the customers' business needs and articulating how Oracle's solutions can address those needs; engaging with internal contacts/resources; placing the order for the customer and following up on any operational task related to the order;
Qualifying complex opportunities and transferring them to the Sales Account Managers for further development and closure.
Basic understanding and continuous study of the Oracle Technology and Oracle University trainings and tools;
Accurately forecasting revenues on a bi-weekly, monthly and quarterly basis;
Continually driving revenue growth in your accounts;
Developing, extending and maintaining relationships with the appropriate departments within Oracle;
Education & Experience requirements
University degree
Excellent oral and written English skills
Computer literate - Windows, MS Office, e-mail and Internet
Preferred previous Sales experience (at least 1 year relevant business experience)
Customer Service/Business development knowledge and experience, with strong selling skills background
Experience in using online applications for administrative/ operational processes (previous usage of Oracle tools preferred)
Key competencies
Outstanding negotiation & selling skills
Excellent verbal and written communication skills
Strong active listening towards fast and accurate customer needs identification
Ability to multi-task, prioritize and manage time effectively
Team player with strong interpersonal skills, competitive driven to achieve the individual and the team's objectives and targets
Enthusiasm and dedication
WHAT WE OFFER:
The opportunity of working in a dynamic multicultural and multilingual business environment characterized by high customer focus, speed, change, and constant evolution.
Multiple training opportunities and personal development in an international working environment.
Competitive salary, benefits, including incentives based on selling and business development performance.