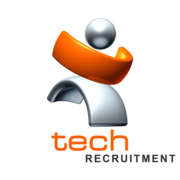 Business Applications Team Lead
Karrierestufe
Höhere Stufe (5-10 Jahre)
Gesprochene Sprachen
Englisch - fortgeschritten
Working within the IT, Innovation and Program Office departments and reporting to the Head of IT, the Technical Business Applications Lead will ensure that their team provide technical support, consultancy and expertise across all of company's systems. The role holder will work closely with vendors to create a culture of continuous improvement, to ensure our systems remain up to date, optimised and aligned to our IT Roadmap. The Technical Business Applications Lead will take a hands on approach to the role by supporting his/her team and maintaining the company applications portfolio, the database environment and working closely with the Program Office towards the successful delivery of the internal projects.

The successful candidate is expected to carry out the following tasks:

• Strong leadership and management skills.
• Ability to work with a team, that is cross-location based.
• Line management responsibility for the Applications Support, DBA team and Business Analysts.
• Coordinate with the Program Office for resource allocation and project delivery including hand-over of projects to BAU
• Is responsible for gathering/creating/implementing the documentation, processes, policies and controls for all the applications in the company portfolio.
• Is responsible for the implementation and technical validation for the applications changes approved in the Change Board meetings.
• With the help of the team, he/she provides 2nd and 3rd level of support for all company applications.
• Define the systems data architecture and backup/DR strategy
• Offers internal management consultancy advice and practical assistance on applications and database related issues.
• Liaises with the specialist application software suppliers and maintains contract, T&C's, SLAS etc.
• Coordinate with the procurement analyst for the various procurement requirements.
• Responsible for work allocation and applications assignment within the team
• In support of the Head of IT identify and execute strategies for the development of the service by researching new technologies and alternative methods of efficiency increase.
• Constantly develop specialised skills in the team that enable them to produce work efficiently and at an effective cost.
• Work with the monitoring team to assure the applications uptime as agreed in the SLAs.
• Proactively propose and implement changes to the company applications that will improve or guaranty a better user experience.
• Keep abreast of all relevant legislation and ensure compliance.

• Extensive experience of full-time work experience in IT operations and/or related functions
• Absolutely trustworthy with high standards of personal integrity and willing to undergo vetting and/or personality assessments to verify this if necessary
• A background in technical IT roles but does not require deep expertise in each area. Sufficient knowledge to engage and query the team.
• Experience of delivering with interlinked dependencies in a 24/7 multi-cultural environment
• The ability to make judgements based on his/her analytical strengths and the ability to recognise the wider business impact of his/her decisions.
• Experience in providing customer service in an IT or similar technical environment.
• Excellent written and oral communication skills
• Evidence of a proactive and pragmatic approach to his/her work.
• Experience of working and managing a team with members based in a variety of locations as well as vendors who are responsible for delivery
• Experience with a broad range of Microsoft applications
• Experience in managing a DMS (Document Management System)
• Knowledge of SQL Database management/configuration
• Evidence of flexibility and commitment.
• Risk and IT cyber security aware
• Problem solver
• Tact, discretion and diplomacy.
• Ability to analyse problems and recommend / implement solutions.
• Ability to work under pressure to meet deadlines.
• Strong analysis and decision making skills with keen attention to detail.
• Excellent organisational skills
• Experience working in multicultural organisations / teams.