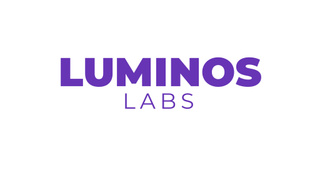 Business Analyst
Gesprochene Sprachen
Englisch
Brutto-Gehalt pro Monat in Euro
100 €
Are you a proactive, results-driven, client focused Business Analyst? Do you have a proven track record of delivering high quality products? Are you passionate about your chosen profession and ready to have fun doing what you do best? If so, then we need to talk.
Byfirms will spend $ billion dollars on eCommerce Software & Services, a nearly 5X growth from 2013! Luminos Labs, a Digital Commerce Services Provider is at the forefront of this rapidly growing industry, on a mission to continue to help businesses achieve success by creating world-class websites that impact millions of consumers across the globe.
Key Responsibilities
Gather, analyze, and document all requirements: business, functional, non-functional, and technical;
Build use cases, business flow diagrams, user stories, and perform gap analysis;
Provide support for teams in testing and implementation phases;
Conceptualize and diagram system interfaces (mockups, workflow diagrams, etc.);
Identify business process improvement opportunities as they relate to industry best practice;
Work closely with the Project Manager, Technical Lead, and QA Lead;
Perform feasibility analysis and scope projects;
Create detailed Business Requirement Document (BRD) and translate it into functional specifications;
Critically evaluate information gathered from multiple sources, decompose high-level information into details, abstract up from low-level information to a general understanding, and distinguish user requests from the underlying true needs;
Serve as the liaison between the project stakeholder/s and the software development team (client calls, internal meetings, onsites, etc.);
Partake in analyzing the impact of change requests;
Skills
2+ years experience as an IT Business Analyst;
Hands-on experience at gathering and documenting all types of requirements: business, functional, non-functional, and technical;
Experience with Agile methodologies;
Organized, detail oriented, and able to handle a fast paced environment;
Helpful, positive, and constructive attitude;
Proficiency with Microsoft Tools (Excel, Word, Power Point, Visio);
Ability to work on multiple projects at the same time;
Effective problem-solving skills.
Benefits
Joining the Luminos Labs family means spending your weekdays working alongside the brightest, most creative and passionate professionals in the industry. You will be an integral member of a collaborative team, where your voice is always heard and your innovative ideas readily embraced.
We offer a generous benefits package that includes:
Full medical insurance;
21 vacation days (+1 additional every anniversary) and 1 additional paid day off during your birth month;
End-of-year profit sharing;
Flexible spending budget for education, health and fitness;
Casual, dog friendly work environment;
Flexible work schedule;
Fun, company-sponsored events and outings;
Considered a plus
Working on eCommerce related projects.