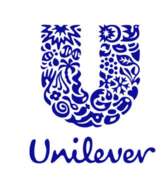 Brand Manager
Karrierestufe
Mittlere Stufe (2-5 Jahre)
Gesprochene Sprachen
Englisch, Rumänisch
Responsibilities:
Manage brand's medium- and long-term strategy, by identify opportunities and responding to consumers' needs
Manage brand's P&L
Implement and execute (at local and/or regional level) the agreed brand marketing plan, to deliver the brand and category financial results
Monitor and evaluate the implementation and execution of the brand plan (agreed at quarterly level) for each brand allocated . Build and maintain an excellent relation with trade marketing and sales teams.
Check and deliver bi-monthly share evolution report
Prepare share analysis per brand as agreed with Category Manager and recommend actions
Analyse local market development and trends
Understand the last available consumer studies and provide input regarding ways to improve brand KPIs (for example but not limited to: penetration, conviction, relevance, communication awareness).
Prepare and gather data as required by the Category Manager, regional team or local board
Help coordinate the adaptation of all media materials (for resp. brands)
Input to the media briefing for responsible brands
Monitor, report and use the agreed brand budget on responsible brands
Help manage the advertising and consumer budgets allocated and make all the necessary inputs into the system according to the existent way of working
Requirements:
At least 4 years of experience working in a similar position
Analytical skills
Good level of English
Financial understanding
What we offer:
We are a beautiful team and we work together to achieve all our purposes! You will be given the opportunity to work in diverse environment where you will be able to learn new things constantly.
Apart from that, we also offer a competitive salary package, our products at preferential prices and flexible working hours.