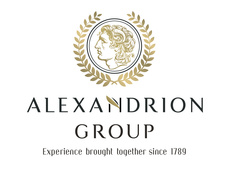 Legal Advisor - In - house lawyer
Karrierestufe
Mittlere Stufe (2-5 Jahre), Höhere Stufe (5-10 Jahre)
Gesprochene Sprachen
Englisch
VACANCY
Legal Advisor – In-house Lawyer
Alexandrion Group
Otopeni, Ilfov
Job Description:
The Legal Advisor oversees the legal matters, functioning as an autonomous counselor that is responsible for providing high quality advice to the organization on major legal issues and problems. The Legal Advisor should be able to provide the much-needed general legal assistance with focus on contracts' drafting and negotiation, and providing legal opinions as requested.
Key Responsibilities:
To draft and negotiate various agreements on behalf of the organization
To conduct legal analysis and research on various legal matters of the organization
To provide advice on different legal issues and assist in drafting legal opinions, memoranda and other briefing documents
To be actively involved in preparing and drafting of different acts, contracts and legal submissions and draft the authoritative legal opinions as well
To draw up formalities regarding the settlement of disputes and monitor the implementation of the legal clauses
Member of the legal team, responsible for the day to day tasks delegated by the management of the company and Head of Legal;
Ensures general legal support on a broad range of corporate and operational matters;
Assists all departments (including purchasing and commercial departments) in negotiations;
Researches and analyzes relevant regulations and drafts legal memoranda/legal reports and summaries upon request of management;
Performs due diligence review for potential transactions involving group companies;
Represents the company in front of authorities and/or third parties;
Collaborates with outside counsel on specific group projects and assists management in selection of outside counsel;
Escalates – if necessary - to the Head of Legal matters related to the representation & assistance for all group companies
Qualifications:
Education: Bachelor of Law degree with a good academic record; Master's desired but not mandatory.
Member of the Bucharest Bar is required
Experience: A minimum of 5 years experience i) in a multicultural organization, r (ii) in an international or reputable law firm.
Experience in contract drafting and negotiation is a must.
Experience of varied contracts, situations and negotiations.
Ability to cope within a competitive and demanding environment, internally and externally, with a high level of motivation.
Ability to work in a dynamic environment.
High attention to details.
Fluency in English is mandatory.
Remuneration package: