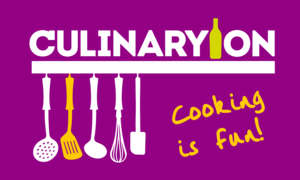 Barman / Bartender
Karrierestufe
Mittlere Stufe (2-5 Jahre), Einsteiger (0-2 Jahre)
Gesprochene Sprachen
Rumänisch, Englisch
Creates a fun and relaxing atmosphere at our events by serving wines and mixing cocktails, manages the bar inventory, negotiates with suppliers.
About us
CulinaryOn, the largest culinary entertainment center in Europe & Asia opens in Bucharest in October 2017 with afacility that hosts up to 200 guests.
CulinaryOn is "the Disneyland of culinary schools", great place to learn something new, network and have fun. We cater for corporate events, team buildings and parties with the concept of fun cooking.
We're looking for passionate people who want to explore their creativity by joining our global dream team. Together we'll create a fun cooking place that inspires people to have a good time.
About the job
The Barman / Bartender is responsible for creating the joyful relaxed atmosphere during the events by introducing, presenting and serving wines as well as mixing the cocktails. The Barman / Bartender demonstrates excellence in knowledge of wines, mixology, communication, and guest service.
What you'll do
Serve soft drinks, coffees, and tea
Introduce, present and serve wines
Manage the bar inventory and stock count
What you'll need
Good command of English and Romanian Good communication skills Mixology
Good communication skills Mixology skills Basic
Perks
Additional opportunities to earn with extra services (. cocktail master-classes)
Fun and friendly working environment