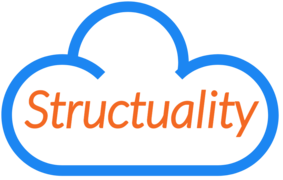 Backend web dev - Paid internship Cluj
Karrierestufe
Einsteiger (0-2 Jahre), Mittlere Stufe (2-5 Jahre)
Gesprochene Sprachen
Englisch - fortgeschritten
Brutto-Gehalt pro Monat in Euro
400 €
WHAT:
learn and experiment with the latest server and web development echnologies.

Are you passionate about computer science, interested in 3D computing or microservices?

Do you have any relevant experience, or if you simply master some fundamental programming and/or server concepts in a few different languages/technologies?
Are you simply willing to experiment and learn?
WHY:
We are developing a SaaS collaborative BIM/construction platform (web/mobile).

We help deliver better, smarter and greener buildings and construction projects.

Construction and building operation currently consumes about half of the world's energy and resources, produces over 30% of total waste and could be vastly improved. We would like to change that and build a better future for humanity together with you.
WHEN:
Looking for a long-term collaboration with bright minds who love to learn, are adaptable, hard-working and motivated

Dates flexible on or after August5

Summerr fall internships 3onths potentially leading to full or part-time positions.
WHERE:
We are incubated at Evozon System's headquarters in the center of Cluj-Napoca
HOW TO APPLY:
Please send your resume, availability and anything you might find relevant, like achievements not necessarily related to your field.
Online-Interview
Can you please indicate specific personal or internship/professional projects or experience relevant to some of this ad's keywords?