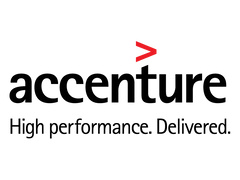 Back Office Assistant with French (Insurance proj)
Karrierestufe
Einsteiger (0-2 Jahre)
Gesprochene Sprachen
Französisch - fortgeschritten, Englisch - fortgeschritten
* alle Sprachen sind obligatorisch
Ideal Candidate:

- Fluency in French (English is always a must);
- Minimum bachelor degree;
- Very good problem solving, analysis skills and attention to details;
- Self-motivated, positive attitude and approach;
- Good communication and interpersonal skills;
- Previous work experience in Customer Service or Back Office activities is a plus;
- General insurance knowledge or economical background is a plus;
- Available to work full time.

Job description:

The Back Office Assistant is responsible for processing and resolving all inbound mails for the contact center of our French client from the insurance industry.

Main responsibilities:
- Demonstrates and delivers excellent client care skills;
- Applies attention to details, delivers high quality outputs;
- Prioritizes tasks and workload;
- Develops improvements to processes and local work instructions as instructed;
- Complies with all client and Accenture Data Security and Quality requirements.
- Follow the internal working procedures and meet all the required deadlines

Work schedule: Monday - Friday, from 9 am - 6 pm, with 1h lunch break.

WE OFFER:
- The opportunity to boost your career within one of the world and acute's leading global companies;
- Professional growth based on performance;
- Training program/curriculum for personal and professional development;
- Competitive salary and a wide range of benefits.
Online-Interview
Please rate your French skills, on a scale from 0 to 3 where 0= N/A; 1= Basic; 2= Conversational; 3= Fluent.
What are your salary expectations for this position? (RON net)