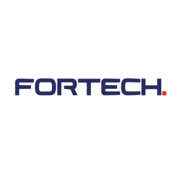 Azure DevOps Engineers
Karrierestufe
Mittlere Stufe (2-5 Jahre)
Gesprochene Sprachen
Englisch
Role Summary
Fortech is looking to add two experienced DevOps engineers to its team, for one of its offices in Cluj Napoca, Oradea or Iasi.
In this role you will be involved, in building an app which consists of a family of easy to integrate audio SDKs with sound recorder, playback and control device support functionality, which is part of a global development platform.
You will be part of ourevOps teamnd will connect with software engineers and leaders from our client in the USA.
Your Responsibilities
Engage with software developers to integrate software development and delivery from inception to full operation, ensuring robust released software and systems
Implement solutions for fault tolerance, performance enhancement, configuration management of applications, monitoring of systems and applications
Interface with development teams to resolve applications issues
Your Competencies
Microsoft server operating systems (Windows 2012 and 2016) know-how
Experience with Red Hat CentOS platforms
Shell scripting using Python, Bash, PowerShell
Azure & Azure Resource Manager
SaltStack
Nice to have:
Experience with monitoring tools
Experience with load balancers/HAproxy
Networking know-how
Application performance troubleshooting
SQL Server configuration and basic SQL queries
Your Benefits
You will work in an environment that demands professionalism and in the same time values quality people and connections. Our principles are simple: show respect, be reliable and continuously seek to progress.
We offer competitive compensation package, medical insurance, learning and development opportunities and other perks and benefits.
And we also strive to fine-tune our offering to meet particular needs, such as flexible working schedules, remote work or any other benefit that adds value to you and is within our possibilities.