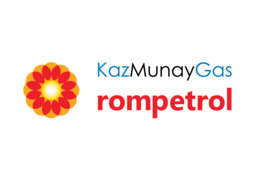 Audit Manager
Karrierestufe
Mittlere Stufe (2-5 Jahre), Höhere Stufe (5-10 Jahre)
Gesprochene Sprachen
Englisch
Job purpose: Directs audit staff in the planning, organizing, directing and monitoring of Internal Audit operations, including assisting in hiring, training and evaluating staff; taking corrective actions to address performance problems.

Responsibilities:

• Being involved in all aspects of the department, working closely with and supporting the Audit Director to determine audit strategies and risk assessments and assisting with the department's overall business development strategies;
• Manage audit teams to deliver high quality reports in a timely manner;
• Manage staff within the team in order to achieve department objectives;
• Mentor for the Auditors to support them in career and personal development;
• Planning and carrying out audits across our business covering key operational, commercial, financial or compliance risks and processes;
• Working effectively in a team to plan, manage and execute audit engagements, within a risk based environment efficiently and effectively;
• Working with the business to create a clear vision of what internal controls are needed;
• Maintain and develop relationships with key stakeholders (. management of the group and group functions and the regional management team) to help ensure the audit work carried out adequately addresses the key risks in the Group ;
• Providing real-time support, challenge and actionable insight to management when developing and implementing new processes including delivering business change projects ;
• Taking responsibility for delivering designated ad-hoc projects.

Requirements:

• Bachelor's degree – economic background;
• At least 3-5 years of experience within the audit, complacence, internal control, risk management fields;
• At least 3 years of experience on a managerial role;
• One of the ACCA or CIA certifications will be considered as an advantage;
• Strong knowledge in finance area , internal controls, corporate governance;
• Strong problem solving skills;
• Self-motivated, flexible, positive attitude;
• Very good communication and interpersonal skills;
• Mature and well organized person;
• Excellent command of English language;
• Availability to travel - 30% of the working time.