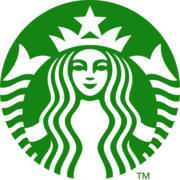 Assistant Store Manager - Bucuresti
Karrierestufe
Mittlere Stufe (2-5 Jahre)
AmRest Holdings SE is the company which operates famous restaurants in the whole world. Our main brands in Central and Eastern Europe are KFC, Pizza Hut, Burger King and Starbucks. We lead more than 1000 restaurants and coffee stores and we hire more thanemployees. Every day, through our "Bring Fun to Life" culture, we deliver delicious food and exceptional service at affordable prices to our clients. To learn more visit our web page:

Our promise:

• "Bring Fun to Life" culture and unique atmosphere
• Career in the international, dynamic company
• Intensive professional and personal development
• Commitment to people and rich reward system


Your challenges/tasks:

• Account for recruitment, selection, job performance appraisal and retention of restaurant crew members.
• Responsible for proper training of crew members
• Ensure proper operations of a restaurant, manages restaurant during Store Manager's absence
• Account for optimal level of cost of labour on restaurant level: plan, analyze and control cost of labour; prepare work schedules and holiday plans for crew members
• Create friendly atmosphere at work, reflecting AmRest culture and Core Values

Our expectations:

• At least 1 year of experience in team management
• Experience in customer service (preferred gastronomy)
• Good knowledge of English in ideal case
• Positive energy and enthusiasm at work
• Reactiveness, problem-solving skills, taking challenges
• Team work
• Good organization skills
• Ability to set priorities and concentrate on goals


Please note that we will contact only chosen candidates.