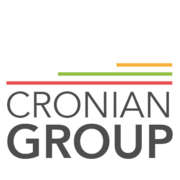 Android Developer
Karrierestufe
Mittlere Stufe (2-5 Jahre)
Gesprochene Sprachen
Englisch
Ich rekrutiere umzugsbereite Kandidaten
Ja
Brutto-Gehalt pro Monat
1700 - 2100 €
We are looking for an Android Developer who possesses a passion for building applications
from A to Z the way startups do and for tackling new problems that are bigger than just
code.
You will be working directly with our motivated, talented and cross-functional development
team in Bucharest. Your responsibility will be to build Apps from A to Z, but you might also
help with an existing app from time to time. On some projects, you will be part of a larger
project team of up to 5 people on others the project will be all yours. We are looking for
people who are creative coders, independent workers, enjoy building digital products and
that want to take ownership of what they do.

Specifically, we expect you to know about and have experience in:
● Proven experience in developing native Android apps from scratch;
● Proven working experience in Android development 2 years+;
● Experience working with remote data via REST and JSON;
● Solid understanding of the full mobile development life cycle.
These are a few of the things we need you to cover:
● Architect and build complex applications for the Android platform;
● Collaborate with cross-functional teams to define, design, and ship new features;
● Work with outside data sources and API's;
● Test your own and other programmers' code;
● Work on bug fixing and improving application performance;
● Continuously get better by discovering, evaluating, and implementing new
technologies and approaches
These are a few of the things that would be nice for you to know but are not mandatory:
● Libraries like: Retrofit / Volley, Picasso / Glide, Gson, Rx, Dagger, OkHttp
● MVP / MVVM architecture
● Third party tools like Crashlytics, Firebase, Stripe, Intercom, Google Maps / Places
We pride ourselves on being a small, quick, and nimble team. There are a few benefits working with us:
● You decide what tools you use. We set standards on how the result should look not
how you get there.
● Do you want to work from home today? Need to take care of something in the
morning and want to catch up later? No problem. We are results oriented not
micromanaging.
● Quick and flat hierarchy - Get decisions fast when you need them.
● You have a large amount of responsibility in your department. Do you want to change
something? See possibilities to improve how we do things or what we do? The only
thing needed is to speak up and we will discuss.
● A multicultural and multidisciplinary team with a focus on improving and learning.
● Conveniently located office so you don't travel forever and you work in a nice area.
● Counter-Strike 'tournaments' where the only goal is to be better than BOT Chris.
● Occasional beers and *insert fast food*