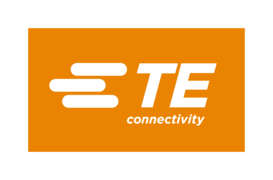 Advanced Quality Engineer
Karrierestufe
Mittlere Stufe (2-5 Jahre), Höhere Stufe (5-10 Jahre)
Gesprochene Sprachen
Englisch
Overview
Advance Quality Engineer (AQE) ensures compliance with product specifications, customer requirements and manufacturing process needs during the product and process design/development phase per Lean PD2, (TE's Advance Product Quality Planning process) and until the formal product and process release is safely achieved.
The AQE`s mission is to challenge the project team to deliver the best product to the The AQE is responsible for the quality of the project launch as well as the quality tasks of the project. This includes the entire project from the initial design through production release and until exit of the safe launch Upon safe launch phase completion (the point when the project needs transforms from "advance quality" to "sustaining quality"), the AQE hands the quality responsibility over to Factory Quality.
Tasks Summary & Responsibilities
Role: Provide Voice of Customer during project phase
AQE engineer is a crucial member of the project core team and acts as a voice of the customer for quality related topics
AQE engineer evaluates together with the core team members the customer requirements, compliance requirements and internal requirements and supports clarification of imprecise requirements to achieve clear product specifications.
Role: Act as gatekeeper
AQE engineer secures that the defined development process is being followed including checklist applied, project reviews held, risk analyses conducted and escalates to his/her manager as needed.
AQE engineer ensures that each task within the project is done correctly and with the quality required for a successful launch of the project.
AQE engineer supports the design review meetings to achieve the quality standard, structure and content.
AQE engineer supports the drawing review meetings to achieve the quality standard, structure and content.
AQE engineer makes sure the product & design validation is planned and executed successfully prior to Start of Production (SOP) and until project is mature enough to be transferred to Factory Quality teams/formally exits safe launch phase.
Role: Ensure specification integrity
AQE engineer collects, registers, support and evaluates any variations from customer requirements during LEANPD projects. The AQE is the 8D problem solving team leader for issues during product development
AQE engineer supports FMEA but does not own the FMEA. AQE acts as moderator during FMEA to achieve the quality standard, structure and content
AQE insures proper inspections are in place to demonstrate that product can meet the specification.
Role: Drive continuous improvement
AQE engineer supports and promotes product standardization as well as updates to the design standards
AQE engineer is responsible for driving the "Lessons Learned" process and "Read Across" of lessons during project start and project development and in case of customer complaints during project phase to avoid re-occurrence for new developments.
AQE engineer helps monitor development process performance indicators and implementation of process improvements.
AQE engineer supports the implementation and training of quality standards and improvements to existing development process and sub-processes in engineering departments
AQE engineer collaborates in introducing and training of quality and engineering related software packages, quality procedures and systems
AQE engineer hosts and leads audits as a part of a LEANPD project
AQE engineer can be involved during serial phase when major design changes are undertaken.
Role: PPAP guardian
AQE engineer collects and checks the quality and content of the customer PPAP documentation and is responsible for PSW signature and PPAP submission to customer, as well as gaining customer PSW signature.
AQE engineer audits APQP documents, such as DFMEA, PFMEA, process flowchart and production control plan and ensures responsible parties effectively close his/her findings.
AQE engineer supports improvement of existing APQP system by giving feedback and input to process owners
AQE engineer promotes quality culture. He is supervising and consultant to methods and tools to the management and employees, . 8D training, root cause analysis, risk management, variant comparison
Role: Report; analyse; escalate as necessary
AQE engineer represents the company to the customer in quality-related tasks during the LEANPD project
AQE reviews LEANPD deliverables in advance of Project Approval Committee (PAC) o make sure projects are ready to be presented on the PAC meetings, escalating to management instances where deliverables are not satisfactorily met.
Requirements
Experience in Automotive industry preferred
. degree in electrical or mechanical engineering or related field
Experience with quality related activities, particularly APQP concepts
Mandatory experience with:Failure Modes and Effects Analysis (FMEA), Failure Tree Analysis (FTAProduct Part Approval Process (PPAP)