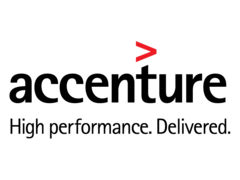 Accounts Receivable with Italian in Timisoara
Gesprochene Sprachen
Englisch, Italienisch
* alle Sprachen sind obligatorisch
Candidatul ideal

- Billing - Accounts Receivable knowledge/experience a plus;
- Accounting, analysis and credit risk assessment skills;
- Attention to detail and the desire to take responsibility for assigned customers;
- Good in dealing with numbers and information;
- To be able to work in teams, under pressure and with strict deadlines;
- Driven and enthusiastic personality;
- Excel and Word skills and basic knowledge of economic terms (ie. Invoice, VAT);
- Ability to work in a team environment as well as individually;
- Ability to learn multiple software applications;
- Fluency in English and Italian.

Descrierea jobului

- Follow strict company policies and procedures and deliver a consistent and professional level of service at all times;
- Achieve set revenue targets and call quality objectives;
- Manage a collection portfolio through:
- Collection calls, escalation and issue dunning letters to overdue accounts
- Email communication
- Dispute resolution
- Recommendations for credits/write-offs
- Reconciliation
- Participate in client and customer conference calls;
- Providing customer service regarding collection issues, process customer refunds, process and review account adjustments, resolve client discrepancies and short payments;
- Responsible for regular forecasting and status reporting for portfolio;
- Respond to all requests for accounts receivable information or analysis to the client;
- Communicate and follow up effectively with sales department regarding customer accounts on a timely basis;
- Generate and distribute weekly/monthly AR reports;
- Establish and maintain effective and cooperative working relationships with the involved departments.
Online-Interview
Please rate your Italian skills, on a scale from 0 to 3 where 0= N/A; 1= Basic; 2= Conversational; 3= Fluent.
Please rate your English skills, on a scale from 0 to 3 where 0= N/A; 1= Basic; 2= Conversational; 3= Fluent.
What are your salary expectations?