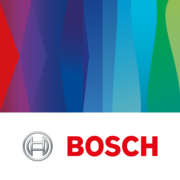 Accounts Receivable Internship (Part-Time)
Karrierestufe
Einsteiger (0-2 Jahre)
Gesprochene Sprachen
Englisch
Founded in 2003 in Timisoara as Business Relations and then becoming part of Bosch Group in, Bosch Service Solutions today ranks among the leading international supplier of Business Process Outsourcing solutions. The high quality standards for which Bosch is renowned worldwide, are maintained in the services we offer in Marketing & Sales, Customer Services, Finance & Accounting, Security & Safety, Facility Management, Purchasing, Logistics & Production, IT & Technology and HR Management – services that are offered in more than 18 languages by 800 employees.
Your contribution to something big:
Process mailbox requests;
Reply to customers on level 1 support inquiries (send invoice copy, prof of delivery , account statement etc);
Retrieve invoice copies out of system;
Request payment advice to customers by email;
Log queries in specific tools;
Performs dunning process and monthly account statements;
Manages the Stop list of customers blocked after dunning.
What distinguishes you:
University ongoing ( studies in any field; financial and accounting preferred);
Good knowledge of English language;
Flexibility, persuasion , autonomy , creativity and respect for colleagues;
Eagerness to develop as a professional;
Ability to manage tense situations and respect deadlines;
Positive and proactive attitude;
Attention to details and work in a structured way;
Availability to work only in the afternoon.
Taken into consideration the new legislation regarding personal data protection (GDPR), we wish to inform you that we will introduce in our database the information from your CV, as a result of your application on the recruitment platform BestJobs.
We mention that your data will be exclusively used for the purpose of conducting the recruitment process, in order to possibly conclude a contractual collaboration. The data will be kept for two years starting with the first day of processing.
We also bring to your knowledge the existence of your right to request, as data operator, the access to your personal data, the correction/removal/restriction of processing or the right to oppose the processing, as well as the right to data portability.