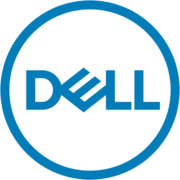 Accounts Receivable Analyst - Portuguese
Karrierestufe
Einsteiger (0-2 Jahre)
Gesprochene Sprachen
Englisch, Portugiesisch
Brutto-Gehalt pro Monat
100 - 101 €
Do you have strong experience in finance or financial services that shows impressive business acumen? (Do you want to start your career in finance or financial services and build impressive business acumen?) In Finance, we are looking for an Accounts Receivable Analyst - Portuguese to join our team in Bucharest and play a key role in the evolution of Dell in EMEA.

Dell is a collective of customer-obsessed, industry-leading visionaries. At our core is a commitment to diversity, sustainability and our communities. We offer unparalleled growth and development opportunities for our team members. We believe that technology is essential for driving human progress and were committed to providing that technology to people and organizations everywhere, so they can transform the way they work and live.
Key Responsibilities:
Works on invoicing accounts and requests or conducts order verification operations;
Interfaces with appropriate departments to research outstanding balances and resolve customer issues. Responds to internal and external customer account inquiries;
Compiles weekly/monthly reports regarding receivable assets, as needed;
Follows up with collections/bank/customer to post receipts and ensures minimal payments are moved to suspense account;
Interacts with internal stakeholders and manage Generic mailbox/ Fusion/ FSR Queues.
Essential Requirements:
Advanced level of English and Portuguese;
Good MS Office knowledge;
Basic analytical skills;
Process oriented;
1+ years of related experience – nice to have, not mandatory.
Benefits:
Our people are the most critical component of our long-term success and their health and wellbeing are our priority. You will enjoy a comprehensive, locally competitive benefits package.