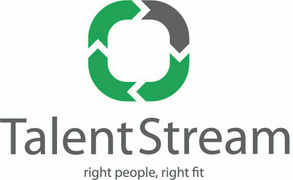 Accounts Payable with Czech, Slovakian, Hungarian
Gesprochene Sprachen
Tschechisch, Ungarisch, Slowakisch
Brutto-Gehalt pro Monat in Euro
500 €
On behalf of our client, a leading multinational company active in the oil and gas industry, we are looking for specialists with German for their Shared Service Center (SSC). We offer competitive salary and attractive benefits.

Main requirements:
Degree in Commercial or Economic High school or University graduate with a solid general basic knowledge in Accounting;
Preferably 1-3 years Accounting experience;
2 years of experience in using an Accounting software;
(Good) knowledge of accounting standards (IFRS/IAS);
Good knowledge of both activities and methodologies;
Advanced or medium level in Czech/ Slovakian/ Hungarian/ German language (written and spoken);
Intermediate/ advanced level in English language;
Good MS Office Computer skills;
Ability of adjustment to new tasks & situations.
Main tasks and responsibilities:
Verification of master data for the payables accounts in his/her responsibility;
Formal verification of incoming invoices via workflow;
Entering incoming invoices into the transaction system and matching them with purchase orders and reception notes (three way matching);
Record invoices in compliance with Austrian GAAP and IFRS rules;
Make payment proposals;
Complete monthly reconciliation of the accounts in his/her responsibilities;
Support achievement of defined objectives and duties for the A/P teams;
Booking according to defined service level agreements;
Contribute to the improvement of A/P processes/service level and the overall quality within the team;
Post invoices with different level of difficulties depending on accounting experience and organizational level (. Investment Invoices/ Certain Customers/ Suppliers)
Ensure timely and proper bookings of all payables accounts in order to support monthly, quarterly and year-end closing on schedule.