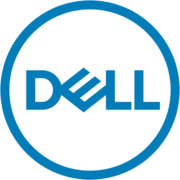 Accounting Analyst
Karrierestufe
Mittlere Stufe (2-5 Jahre)
Gesprochene Sprachen
Englisch - fortgeschritten
Accounting Analyst
Competitive salary
Bucharest

Are you a part or fully qualified accountant (ACA, ACCA, CIMA or CPA) with sound experience in the financial services sector? Finance is more than just a support function at Dell so i f you are passionate about what you do, we can offer you exciting possibilities to develop your career as an Accounting Analyst in Romania.

Key responsibilities
This role is in charge with maintenance of accounting processes for transactions posted from lease origination system to the general ledger as it pertains to global commercial lease and end-of-lease portfolios. You will work across the business with multiple financial services teams to ensure the correctness of the P&L and Balance Sheet as it pertains to the portfolios. Other duties include:
Applies accounting analytical skills to evaluate and interpret complex situations/ problems using multiple sources of information (qualitative information, quantitative research, trend data)
Ensures that the internal accounting service level agreements, compliance with legal agreements and reporting requirements of the company are met
Screens, categorizes, evaluates, reconciles, reports and resolves data integrity issues
Recognizes and acts on inconsistencies in data or results and escalates unusual problems
Responsible of period end close processes related to the portfolios, including posting transactions that the sub-ledger systems do not post systematically, along with month-end adjustments
Monitor and analyze P&L and Balance sheet transactions and ensure their correctness; deal with eventual discrepancies as it pertains to the portfolios
Preparation general ledger account reconciliations, review and follow up and prepare and provide clear and understandable flux commentaries on Balance Sheet movements

Essential requirements
Good understanding of advanced accounting principles, concepts, theories, technologies and standards of professional field
Strong working knowledge and demonstrated ability utilizing multiple systems, tools and procedures to accomplish job
Ability to build deeper understanding of processes, procedures, customers and organization
Seeks to develop and demonstrate leadership skills through practice and action
Strong knowledge of systems and automation tools (including Excel and Access, etc)
Bachelors degree in Accounting and 2-4 years experience in accounting or audit
Fluent in English, self-starter, learns quickly, and attention to detail

Desirable requirements
Financial services experience preferred
Previous experience using Infolease preferred or willingness to develop leasing knowledge
Previous experience working in a multinational corporation
Knowledge of US GAAP

Benefits
Our people are the most critical component of our long-term success and their health and well being are our priority. You will enjoy a comprehensive, locally competitive benefits package.

Dell is an equal opportunity employer. All qualified applicants will receive consideration for employment without regard to race, color, religion, sex (including pregnancy), sexual orientation, gender identity and/or expression, national origin, protected veteran status, disability, genetics, or citizenship status (when otherwise legally authorized to work) and will not be discriminated against on the basis of such characteristics or any other status protected by the laws or regulations in the locations where we operate. Dell encourages applicants of all ages.