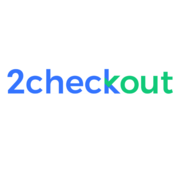 Account Review Analyst Intern
Karrierestufe
Einsteiger (0-2 Jahre)
Gesprochene Sprachen
Englisch - fortgeschritten
Is time to get ready and plan your career for the next 6 months!
Why should you intern here?
Do you wonder if the online shop you just made a payment to is trustworthy?
OurUnderwriting Teamlooksinto all the websites, so you do not have to. We review all kind of different products/services, starting with your dog's favorite chew toy up to the software you use to protect your computer.
Get a look at the different world cultures through their online shopping interests.
If you want to look at shoes, saris and car parts all in a days' work, join us!
#underwriting #ecommerce #reviews
What will you do:
The purpose is to mitigate the risk through the careful research and application of compliance policies through:
Review and evaluate new applications made by different companies that want to use 2Checkout's ecommerce platform
In the application process, you have to review general documentation to ensure validity and compliance standards specific to eCommerce domain
Communicate and assist via email, with internal and external stakeholders, to ensure all the details needed for the evaluation process are available
Make a 360-business evaluation of the potential clients using in-house tools and doing external research
Decide on their application if successful or not, while taking ownership and responsibility for the approval process of their accounts
Review active accounts annually
All we ask is that:
You know English very well (spoken & written)
Someone working towards a bachelor's or master's degree
High level of organization and attention to detail
Critical thinking/problem solving, decision-making, customer focus, detail orientation skills
In return, we offer:
Young, dynamic team and international work environment
Full-time opportunity (8h per day)
We take care of your well-being by offering attractive benefits and perks such as private medical subscription, Bookster, fresh fruits every Tuesday